 
USB 3.2 cable USB-C
USB 3.2 (gen 2x2) cable Type-C, 50cm
Security policy
Payments are protected and transmitted fully encrypted.
Delivery policy
We fully refund your order if anything gets lost in shipping.
Return policy
Items can be returned within 14 days, no questions asked.
USB 3.2 (gen 2) cable with USB Type-C male to male, 0.5m

This is a perfect accessory for the C2C caberQU. It is a high end USB-C cable and can be used to verify the correct operation of your C2C caberQU.
Specifications:
USB 3.2 Gen.2x2 connection cable, (compatible with SuperSpeed USB 20Gbps )
Suitable for data transfer rates up to 20Gb/s (Dual-Lane)
USB Type-C male to USB Type-C male connector
Supports USB Power Delivery up to a charging current of 5 Amps (max. 20V @ 5A = 100W)
High quality cable with twisted pairs of wires
Color: black
In your C2C caberQU the following LEDs are lit:
PLUG ORIENTATION I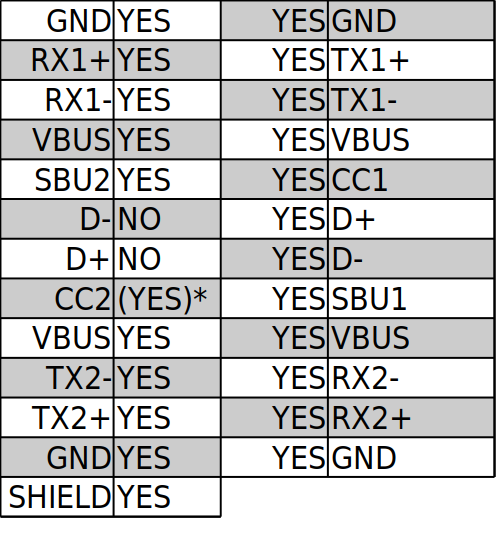 PLUG ORIENTATION II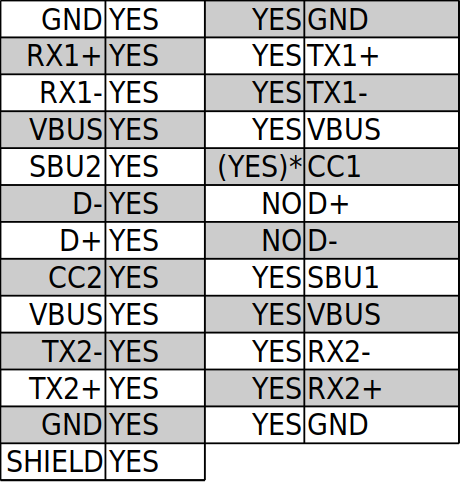 * CC1/CC2 are only dimly lit due to the internal resistance of the active electronics inside the cable.
Conform with the IEC 62680-1-3:2021 standard.
5 other products in the same category: